Meet the Captain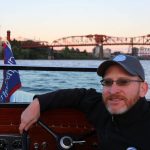 Captain Seth Vore is a US Coast Guard Licensed Captain who takes your safety and enjoyment of the river seriously.  He has been sailing the Willamette River since 1998.  He started Portland Boat Tours in 2012 out of a passion to share his joy of the water with Portlanders and folks visiting our city.  Let him know how he can make your tour special for you.
Captain Seth is a licensed United States Coast Guard Captain, a member of the National Association of Charterboat Operators, licensed as a charter operator with the Oregon State Marine Board, and is a member of the Columbia-Willamette chapter of the Antique and Classic Boat Society.  He also maintains First Aid and CPR certifications through the American Red Cross.

Portland Boat Tours, LLC is fully bonded and insured.
Want to find out more?  Buy the book!

Top
Our Humble Beginnings
Portland Boat Tours is in operation thanks to an energetic and supportive Kickstarter funding project started in 2011.  To see the original pitch video that started it all, check it out here: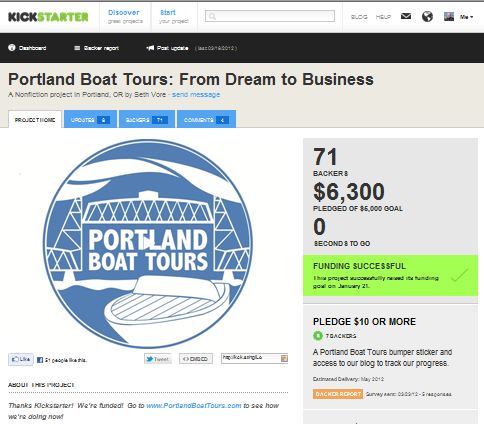 Thank you to the 71 backers who made this dream possible by supporting our Kickstarter project.

Top
About the Boat
The boat you will be touring on was made by Chris Craft in 1939.  She is a deluxe utility model.  Her name is Rosie and she is all original with her original Chris Craft Hercules Model B flat head 4 cylinder engine, still using a 6-Volt electric system.  You will not be disappointed with the amazing character of this antique mahogany boat.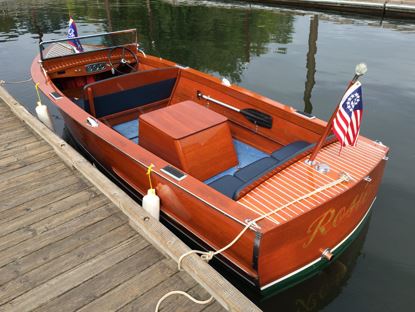 Rosie was shipped to the northwest in 1999 from Minnesota, where she had spent her whole life owned by one family on Lake Minnetonka.  The granddaughter of the family had inherited the lake house and decided to sell it so Rosie needed a new home.  Rosie had lived in the same boat house on Lake Minnetonka her whole life!  There were only 131 of these models built by Chris Craft and there are only 3 like her remaining in the US.  Since utility boats were a less expensive boat, people didn't tend to keep and preserve them like runabouts.  She is a rare find indeed!
Restoration work was performed on her by some of the best in the area.  Rosie called Seattle home for a time and in 2004 she won an award for Most Original and Best Preserved Boat in the PNW ACBS club.
Portland Boat Tours was able to acquire Rosie in 2015 and she has been an amazing addition to the delight of our tour guests.  Come take a ride!
Top
Meet the Team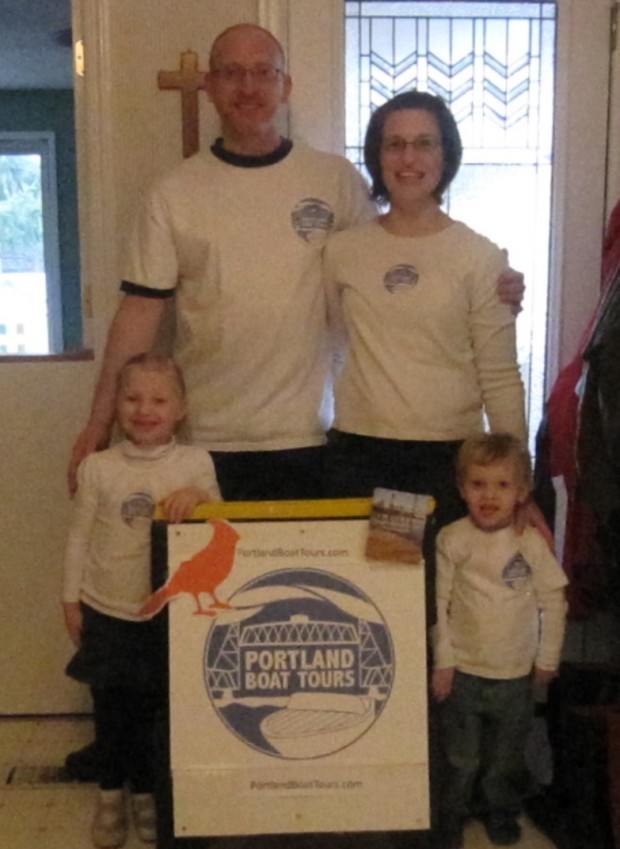 This is the Portland Boat Tours Team!
Portland Boat Tours is by all measures a family effort.  There is no way we would exist without the hard work and support of this family dedicated to sharing our love of the water with you, our valued customers.